FUNCTIONAL BODYWORK & MASSAGE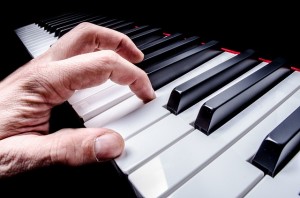 Aware Body Care is functional bodywork & massage. It helps you function whether in routine tasks or peak performance. The result is the same: pain free movement, improved function and performance.  And this is done with your comfort in mind.
My priority is to relieve your symptoms – such as pain, stress and stiffness. But addressing the cause of those symptoms is essential for successful treatment and continued results. And you can stay as clothed as you feel comfortable during the process.
With your pain relieved and your body at ease, I'm also free to address the cause or functional issue such as structural instability or postural imbalance. Your body has an amazing natural ability to self-correct when a problem is identified. And when this ability is activated through therapeutic support – the process of body resourcing – the body will self-correct, bringing stability and balance back into your life.
Benefits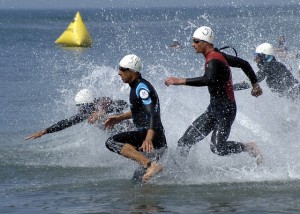 Relief and Enhanced Recovery from:
pain
injury
surgery
tension
stiffness
chronic stress
structural instability
postural imbalances
symptoms after sporting events/competitions
Supports and Promotes:
healing
flexibility
relaxation
circulation
mind-body connection
increased range of motion
prevention of performance injury
restoration of normal functional patterns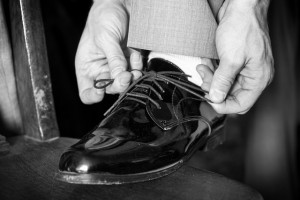 Convenient
Treatments can be received fully clothed. Workout clothes and loose fitting clothes are ideal – perfect for the professional with limited time. And sometimes it just takes a phone call for immediate relief – see Testimonies "Immediate Relief – Via Phone". So whether you show up in loose fitting clothes or make a phone call, the convenience of Aware Body Care treatments add functionality to your day in more than one way!
Practical
Each treatment is customized to help you meet your needs and reach your goals, including what you plan for the rest of your day. Many people need to return to work and be productive. Others want to stay in their relaxed mode. You decide and your session is planned accordingly. And for continued results, you will also receive something tangible – mindful movements and self-care exercises – to use in your daily routine.
Testimonies
Relief for My Elderly Mother
"Thank you again for your depth of knowledge and understanding of the body. Not only did you give relief for my elderly mother's immediate aches and pains, but with all your skill you where able to engage muscles that have gone unused for to long. And issues of balance that have made her a bit fearful were addressed. Your approach to the body makes you far more than a masseuse."
-Lisa Krober, Seattle
Took It To The Next Level
"A few years ago I tried picking up running, and destroyed my knee almost right away. I was limping and struggling to go up and down stairs for the next several months. I've struggled with keeping my knee going with hiking and backpacking ever since, let alone running. I've been working on my walking alignment and strengthening muscles to counteract the origins of the knee problem. I've made strides, but Greg took it to the next level.
You wouldn't think he was doing massage they way you probably think of it. He didn't just dig in and send you on your way. Greg addressed the underlying cause for the pain and range of motion problems. He has a great perception of what is happening in the body, and how to help correct it. He even sends you with helpful exercises you can do on your own to keep the treatment progressing between sessions.
After the first session, it was the first time I had tried running up my hill and not finding the normal issues in my knees. I didn't really feel any pain at all. Greg helps immensely in staying that way."
-Josh Parkinson, Seattle
Normal Again
"Greg provides a professional and welcoming environment with affordable care. I came to Greg for chronic lower back pain and upper body discomfort of more than 28 years. Greg was able to understand how my body responded to an old injury and help my body adjust to "normal" again.
Greg's interventions work! My posture has improved and I am able to walk down stairs without holding on to the rail for the first time in years – without pain. And I noticed my body continues to naturally "adjust" itself between appointments that were healing and relaxing. "
-Beve Kindblade, Seattle
Immediate Relief – Via Phone
"Greg worked with me over the phone about my acute shoulder pain I experienced while using crutches. His precision knowledge of anatomy and therapeutic treatments provided both immediate relief and in the longer term relieved my shoulder pain entirely.
Greg gave me simple exercises that didn't need another person to accomplish. And during our phone conversation, I was able to do them while riding in the passenger seat which brought immediate relief for moderate to severe shoulder pain. Now I am to the point where the shoulder pain has not returned even though I'm still using the crutches."
-K. Isaacs,  Las Vegas
Day by Day
"Greg Lorenz is an amazing massage therapist.  His technique is so subtle that you hardly know he is doing anything, but I felt the results immediately.
I had some upper thigh pain on my left side.  I could barely get out of the car. The pain would shoot down my leg.  I am in my mid 50's and never had any physical ailments.  I went to Greg first because he believes in the body healing itself.
Once I got to his office, I felt very comfortable.  He asked me a few questions about my medical history and current lifestyle as well as about my ailments. With just a few comfortable body positions and releases, and some questioning of how I was feeling, it was over in a relatively short time.  At first I didn't think he was doing anything.  His work seemed to mirror where the pain was, but I never felt any pain.
I felt immediately 50% better after he was done, but as he explained, my body would continue to make changes toward pain free ease of movement and balanced posture.  He showed me a few exercises and said I would feel much better in the next few days.  Day by day it did, and the pain went away.  When things trigger it and it comes back a bit, I do the exercises and the discomfort goes away.
I refer him to everyone I know who doesn't feel great in their bodies."
– Alison Grable, Seattle